A Dragon Fit inicialmente é uma loja de roupas e acessórios fitness para homens e mulheres que visam a qualidade e conforto em cada peça.
A marca almeja a fabricação própria dos produtos. Dragon é referência ao nome do sócio, professor de Muay Thai e atleta Nicolas Dragon.
Dragon Fit is initially a clothing and fitness accessories store for men and women that aim for quality and comfort in each piece.
The brand aims to manufacture its own products. Dragon is a reference to the name of the partner, Muay Thai teacher and athlete Nicolas Dragon.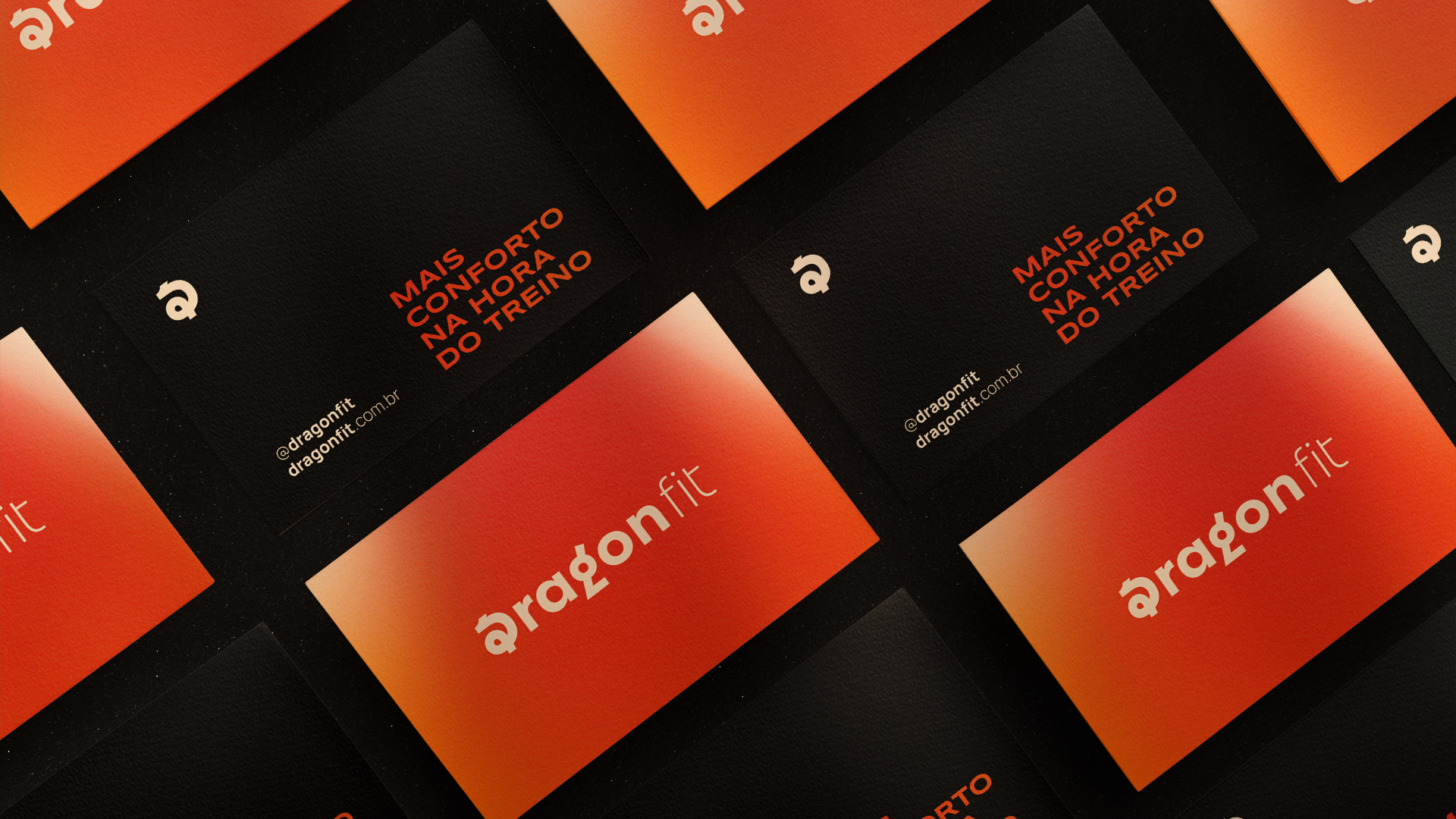 Precisávamos adicionar o dragão no logo e para isso fizemos uma personalização sútil na letra D tornando ela um dragão oriental em referência a origem do Muay Thai.
We needed to add the dragon in the logo and for that we made a subtle customization in the letter D making it an oriental dragon in reference to the origin of Muay Thai.

Atrelamos as cores da marca com o efeito visual do calor em nosso corpo enquanto estamos praticando uma atividade física.
We link the brand's colors to the visual effect of heat on our body while we are doing physical activity.

Vamos criar um projeto juntos?